In this episode, I interviewed food and travel blogging rockstar Kit Graham of theKittchen blog and the Windy City Blogger Collective.  Kit is a "full-time blogger" and she shares with us some of the tips and tricks she deployed along the way to grow her blog income.
She is also the leader of the Windy City Blogger Collective and shares some great tips for getting a blog started. We discuss what platforms to choose and why it's good to maybe rethink your Instagram strategy. Most importantly, she outlines some valuable traits that a serious blogger should expect.  (Hint, be scrappy).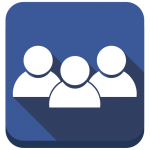 Join the Blog You Want in the Time You Have – Productivity and Accountability Facebook Group.
Make 2019 your most Creative Year Ever™

Join us as we preprepare for our most creative year ever by joining us in an exercise to establish our CYE goals. Download the free Creative Year Ever workbook and prep for your best year ever.