Tina Haupert has been at her blog and online strategy for over ten years with what started as a wedding day prep blog turned complete healthy living resource. Just interviewing Tina was so inspirational for me and I'm genuinely amazed at how she owned what is often considered just a hobby blog and turned it into a successful online business. Great listen for those who have started a blog and many not sure how to take it to the next level.
Tina's blog Carrots n Cake has evolved into what she calls a healthy living resource that truly marries her journal-like content with an online marketing strategy. We discuss how she produced up to 3 posts a day while she was working full time. What she outsources so she can focus on content creation and how her blog landed her a book deal with a traditional publisher.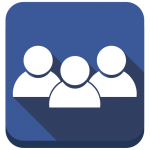 Join the Blog You Want in the Time You Have – Productivity and Accountability Facebook Group.
Make 2019 your most Creative Year Ever™

Join us as we preprepare for our most creative year ever by joining us in an exercise to establish our CYE goals. Download the free Creative Year Ever workbook and prep for your best year ever.