Binta Diallo is the blogger behind Internal Archives and in this episode, we discuss how she's grown her blog since inception 3 years ago.  For Binta, creating content is about substances rather than stats so we discuss how she creatively sources ideas and keeps her blogging goals. Hint: She does this by sourcing her morning routine with prayer and utilizing the flow blogging technique.  Be sure to listen in, great episode if you're looking to get into blogging or amp up your existing game.
This episode is sponsored by Content Academy, the premier school for learning content strategy. Content Academy offers a 10-week Applied Content Strategy Online Course, taught by 20-year content strategy pro and coach. Rebecca Steurer helps people like you start an exciting and rewarding career in content strategy.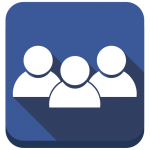 Join the Blog You Want in the Time You Have – Productivity and Accountability Facebook Group.
Make 2019 your most Creative Year Ever™

Join us as we preprepare for our most creative year ever by joining us in an exercise to establish our CYE goals. Download the free Creative Year Ever workbook and prep for your best year ever.